Air Canada Cargo third quarter revenue down 23% due to lower traffic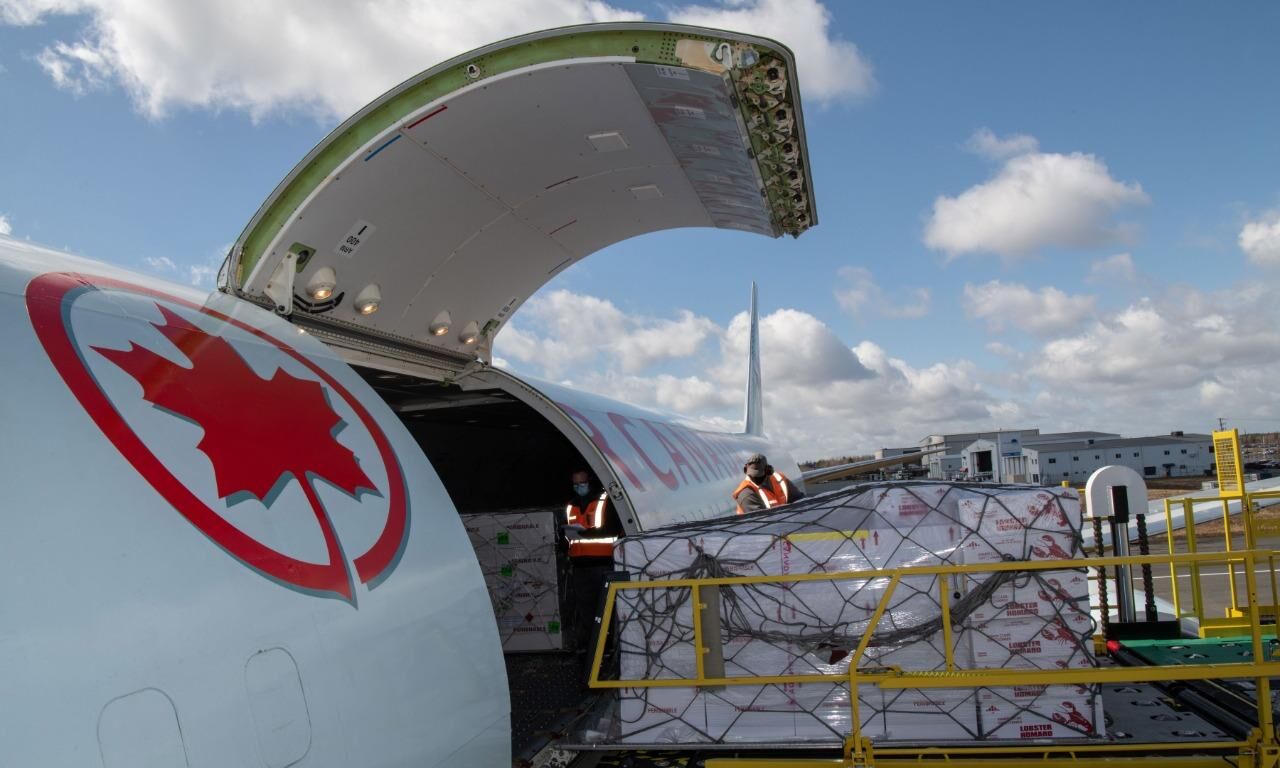 Air Canada Cargo reported a 23% decline in revenue to C$281 million ($205 million) for the third quarter of 2022, primarily due to lower year-over-year traffic on the Pacific market.
Reduced cargo activity due to temporarily converted passenger aircraft no longer operating cargo-only flights and, to a lesser extent, the normalization of results, primarily in the US transborder and Atlantic markets, affected operations , says an official statement.
"The decline was partially offset by increased capacity and higher traffic in the Atlantic, US transborder and other markets."
Third-quarter revenue of C$281 million represents an increase of C$104 million ($76 million), or 59%, from the third quarter of 2019.
In the first nine months of 2022, freight revenues of C$978 million ($714 million) were down 3% from the same period in 2021, but an increase of C$447 million ($326 million), or 84%, compared to the first nine months of 2019. "The decline from 2021 was primarily due to lower traffic in Pacific markets and lower yield in cross-border and Atlantic markets and was partially offset by higher returns in the Pacific markets and increased traffic, particularly in the Other and Atlantic markets.These results largely reflect the impact of Air Canada no longer operating cargo flights only using the temporarily converted passenger aircraft from the end of the second quarter of 2022."
Air Canada Cargo currently operates four Boeing 767-300 freighters, including two all-new production freighters. The Canadian flag carrier will add two more converted 767-300 freighters by the end of 2022.
Group revenue more than doubled in Q3
Air Canada reported operating revenue of C$5.3 billion ($3.9 billion), more than double third-quarter 2021 revenue of C$2.1 billion ($1.5 billion). dollars).
"Air Canada's strong third quarter results are driven by the continued restoration of our extensive network, improved operational performance, our modern and efficient fleet, as well as leading products and services and an incredible team. of employees," said Michael Rousseau, President and Chief Executive Officer, Air Canada. "We generated operating profit of C$644 million with a strong operating margin of 12.1%. This is the first quarter since the start of the pandemic in which we have generated positive operating profit.
"Air Canada Cargo is a consistent contributor to our results and Aeroplan continues to deliver strong results with the return of travel. Gross billings for our transformed loyalty program from points sold, purchase volume on co-branded cards and new members are all at record highs.
"Despite the global air travel disruption, through teamwork and focused efforts, we safely transported nearly 11.5 million customers to their destinations this quarter. ticket sales in the quarter were 95% of third quarter 2019 levels. In the third quarter, our adjusted cost per unit or adjusted cost per available seat mile (ACSM) improved 38% to 11.6 cents compared to the same period last year, and we will continue to carefully control costs. We ended the quarter with just over $10.2 billion in total liquidity.