Dry Transport. Buttigieg says feds are coming to Sea-Tac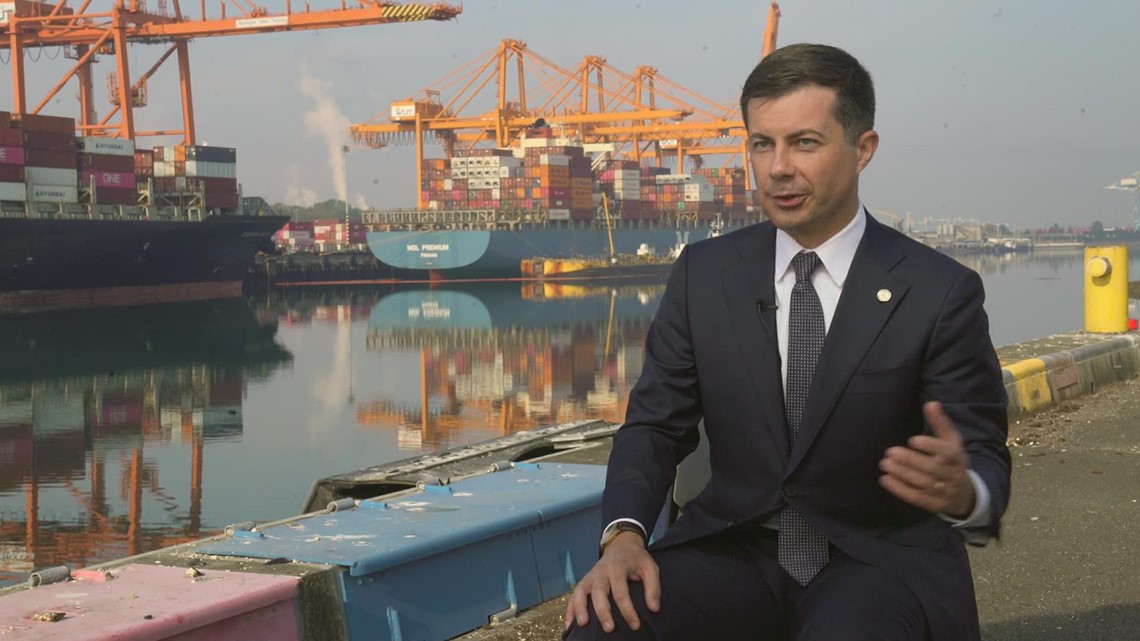 Buttigieg said $110 million in federal funding will go to airports around the state.
OLYMPIA, Wash. — U.S. Transportation Secretary Pete Buttigieg traveled to Washington state to discuss funding for airports across the state.
Horror stories and viral photos of security lines taking Sea-Tac travelers over two hours to get to their gates have made it to Washington, D.C.
"I saw the pictures," Buttigieg said.
Buttigieg, during a two-day tour of Washington state touting the billions of dollars in federal funding flowing to the state as part of the 2021 infrastructure package, noted that $110 million will go to the improvement of state and national airports.
"We are investing in airport terminals across the country, including improving areas where passengers pass through security checkpoints. What happens in baggage claim, even really basic things like escalator lifts," Buttigieg said.
What about hiring more Transportation Security Administration officers?
"It has to do partly with the staff, partly with the physical space, often the airport terminals that we have weren't built for the type of passenger flow that we have now, so the answer will be different at every airport," Buttigieg said.
In an interview with KING 5 News on Friday, Buttigieg said the Biden administration is struggling to get rising gas prices under control.
Watch the full interview here:
He said the blame lies in a reliance on foreign oil and profit-seeking oil companies.
"It's not like the oil company, when they set the prices for the next hour of what we're going to pay, calls the president to verify what they should be," Buttigieg said. "There are some things we can do and we do them aggressively."
He said the administration was working to make electric cars more affordable and the infrastructure package would make charging stations more common.
"We need to make it as easy to charge up your car as it is to fill up at a gas station," Buttigieg said. "We have funds to ensure there is a nationwide network of chargers so you never drive more than 50 miles on our road network without having chargers."