Port of Oakland moves forward with clean energy project as it aims for net zero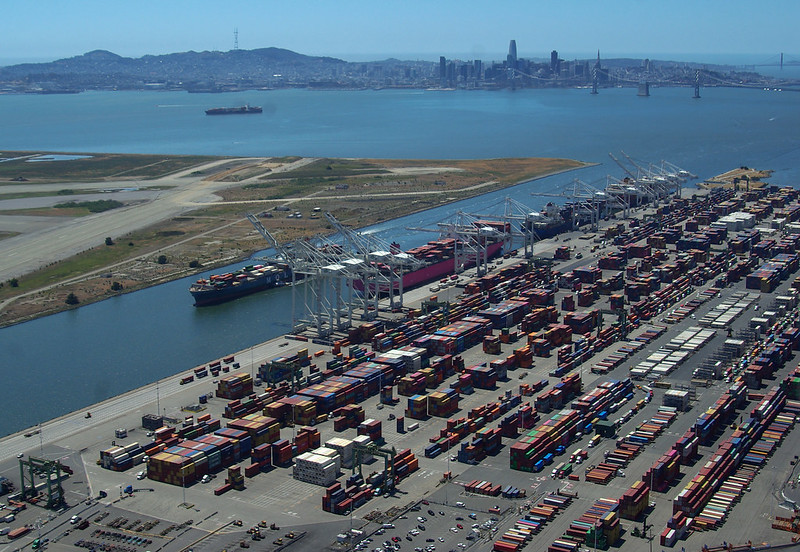 The California Port of Oakland has revealed approval of a $2 million contract to design a new clean energy project at the Seaport of Oakland.
The project includes electrical infrastructure including solar generation, battery storage systems, fuel cell and replacement of a substation and connection circuits.
The port has approved the hiring of Burns & McDonnell, an engineering design consultancy specializing in electrical resilience and clean energy, to design the electrical infrastructure components.
"This is a major step toward our goal of making Seaport Oakland a zero-emissions operation," Port of Oakland marine manager said Bryan Brandes.
Once the design is in place, the port can proceed with the construction of the new substation and associated infrastructure. The latter will incorporate renewable energy to support the port's goal of moving to all-electric heavy-duty trucks and cargo-handling equipment, eliminating reliance on fossil fuels in cargo-handling operations.
The new infrastructure is intended to serve the former sites of the Oakland military base and the outer port, thus strengthening the resilience of the maritime zone's electrical network.
"Providing electrical infrastructure systems to support zero-emissions equipment and operations is critical to decarbonizing Seaport Oakland and delivering air quality and community health benefits. The Port continues to work with regional, state and federal partners to advance and implement clean energy and zero emissions initiatives across the Port," said the port.
In December 2021, the Port of Oakland received a Federal Port Infrastructure Development Program grant from the U.S. Department of Transportation. The $5.2 million grant from the US Maritime Administration (MARAD) is for power supply upgrades as the port seeks to eliminate emissions from its marine operations.
The port said at the time that it would seek additional funding to advance its clean energy aspirations with the state of California.
In 2019, the port approved an initiative to create a zero-emissions seaport outlining its transition strategy in the Seaport Air Quality 2020 and Beyond Plan.
Oakland has been actively working to make its cargo handling sustainable and has implemented a shore power system that connects ships to the shore power grid, in compliance with ever stricter regulations from the State of California Air Resources Board (CARB ).
Namely, in 2008, CARB regulations required that air pollutants emitted by container ships, cruise ships and refrigerated cargo ships docked (at dock) in six California ports be reduced by 50% from 2014, by 70% from 2017 and 80% from 2020. Port subsidies require emission reductions beyond those specified by CARB regulations.
Port data covering the first quarter of 2022 shows that out of 278 total calls, 160 ships (58%) were connected to shore power.
Additionally, more than 15 large battery-powered rigs have been commissioned at Seaport Oakland for transporting cargo containers, and thirteen huge cargo handling cranes have been converted to hybrid motors.
The Seaport of Oakland is the fifth busiest container port in the United States