CLEAR expands to Carolina with launch of Greenville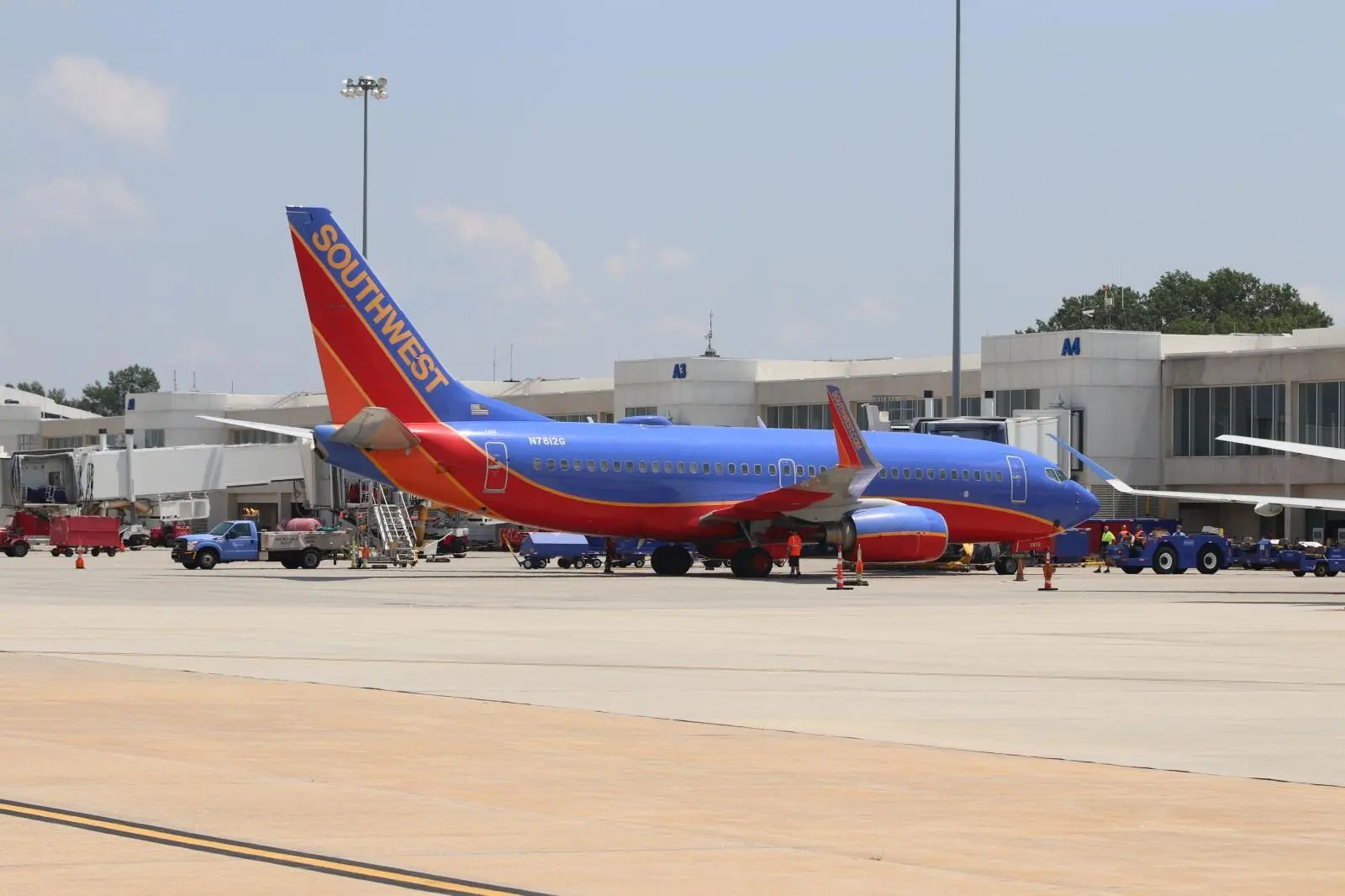 CLEAR, the biometic scanner to reduce time spent through airport security, has expanded to Greenville-Spartanburg International Airport (GSP).
CLEAR, the biometric travel document verification system, has now expanded to Greenville-Spartanburg International Airport (GSP) in South Carolina. Now, CLEAR members who pay nearly $200 a year to join CLEAR can be biometrically scanned and enjoy an expedited experience through airport security.
What is CLEAR?
Greenville-Spartanburg International Airport is the newest airport to install CLEAR security terminals.

Photo: Greenville-Spartanburg International Airport
CLEAR is, according to its website, a replacement for traditional ID documents that uses your eyes and face to confirm that it is really you. CLEAR is certified by the US Department of Homeland Security. Therefore, at GSP International Airport, once verified, a CLEAR Ambassador will escort CLEAR members directly to Transportation Security Administration (TSA) screening to ensure the CLEAR member does not bring any prohibited items onto the aircraft .
CLEAR was founded in 2010 with a mission to add biometric technology to reduce the time spent in security checks. Today, it has over 12 million users. CLEAR is installed in 44 airports and you can get to clearme.com/where-we-are/ to find out which airports have CLEAR terminals.
For GSP Airport, CLEAR will provide a better experience for passengers stressed by long – but necessary – airport security queues. According to GSP Airport President and CEO, Dave Edwards;
GSP is always looking for ways to make the airport experience easier and more predictable. Partnering with CLEAR provides our customers with expedited access to security screening at GSP and many other major airports. We're confident our passengers will enjoy CLEAR's expedited screening process, and we look forward to providing another great amenity for our travelers.
CLEAR and GSP both predict that the installation of CLEAR at Greenville-Spartanburg International Airport will create 17 jobs at the airport. It will also generate $1.5 million per year in local economic activity – such is the benefit of reducing wait times for security and a flight.
About Greenville-Spartanburg International Airport (GSP)
March 18, 2010 Aerial photo of Greenville Spartanburg International Airport

Photo:
Wikimedia Commons
Greenville-Spartanburg International Airport (GSP) was completed on October 15, 1962 and serves northwestern South Carolina with an 11,000 foot long runway serving as both a passenger terminal and cargo hub air. The airport has since expanded to accommodate a 350 square foot museum. In 2022, it serves seven airlines connecting the airport to seventeen cities from Newark, New Jersey and New York to several cities in Florida and various cities in the American Midwest. Thus, in 2019, GSP passed 2,612,236 passengers through its doors.
The airport is also a hub for air cargo, including scheduled flights to and from Europe and points across the United States. Part of this is to serve a FedEx hub at the airport and a nearby BMW automobile manufacturing plant. Finally, the airport is where Alaska Airlines hired a contractor to convert Virgin America's Airbus series planes to its unique brand after a 2016 acquisition.
GSP also has airport health accreditation from the Airports Council International (ACI). Accreditations are for airports that comply with International Civil Aviation Organization (ICAO) and ACI requirements to ensure passenger safety amid the COVID-19 pandemic.
Do you use CLEAR? What do you think? Let us know in the comments, please!