EU and Bangladesh to form committee to facilitate customs clearance at ports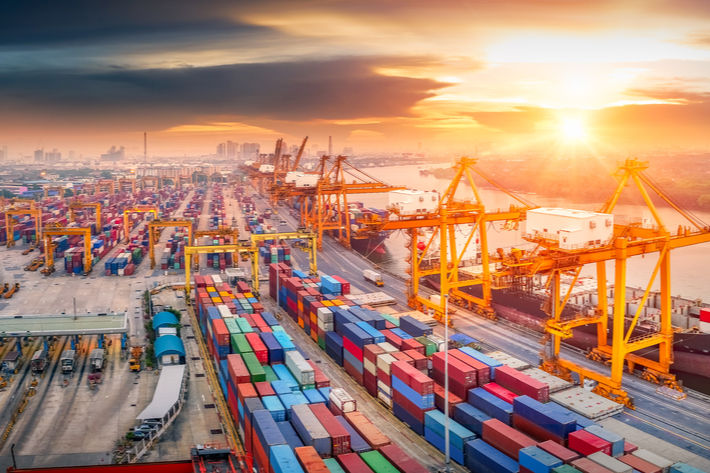 The European Union (EU) and Bangladesh recently agreed to form a joint committee to explore the challenges of smooth customs clearance and the opportunities that a streamlined procedure can provide for express and non-express
air cargo
. Exporters and importers have long complained about the delay in the release of goods at ports.
The decision to form the Joint Committee on Customs Clearance was taken during the 7th EU-Bangladesh Business Climate Dialogue (BCD) in Dhaka.
The European Union (EU) and Bangladesh recently agreed to form a joint committee to explore the challenges of smooth customs clearance and the opportunities that a streamlined procedure can provide for express and non-express air cargo. Exporters and importers have long complained about the delay in the release of goods at ports.
In the field of maritime transport and logistics, the two parties agreed to expedite the removal of unused containers from the premises of the Port of Chittagong in order to increase cargo handling capacities and improve health and safety conditions. security at the port, the biggest gateway for Bangladesh's trade with the EU.
In a joint statement, the two parties said approval would be issued for the exchange of empty containers between Dhaka's rail and river terminals.
Bangladesh has agreed, as suggested by the EU, to launch a survey to assess the costs and benefits of up to 100% foreign direct investment in the country's logistics sector, Bangladesh media reported. country.
Green business practices are a new topic at BCD. And the EU Delegation briefed Bangladesh on upcoming supply chain due diligence requirements in Europe and encouraged adaptive actions to ensure smooth trade with the bloc as a primary destination for country's exports.
The EU side informed the meeting of two upcoming initiatives. One is entitled EU-Bangladesh Meaning Business, designed to mark the 50th anniversary of EU diplomatic relations with Bangladesh. It aims to highlight under-explored business sectors and where closer collaboration between the two parties could be mutually beneficial.
The second is the establishment of the European Union Chamber of Commerce (Eurocham) in Bangladesh. It aims to build bridges between private sectors on both sides. It would also help navigate Bangladesh's transition to the post-everything-but-arms trade regime in the EU.
Bangladesh's exports to the EU amounted to around €16 billion in 2021 and its imports from the bloc amounted to €3 billion.
Fibre2Fashion (DS) News Desk