FedEx MD-10 diverted to Tulsa due to cargo deck fire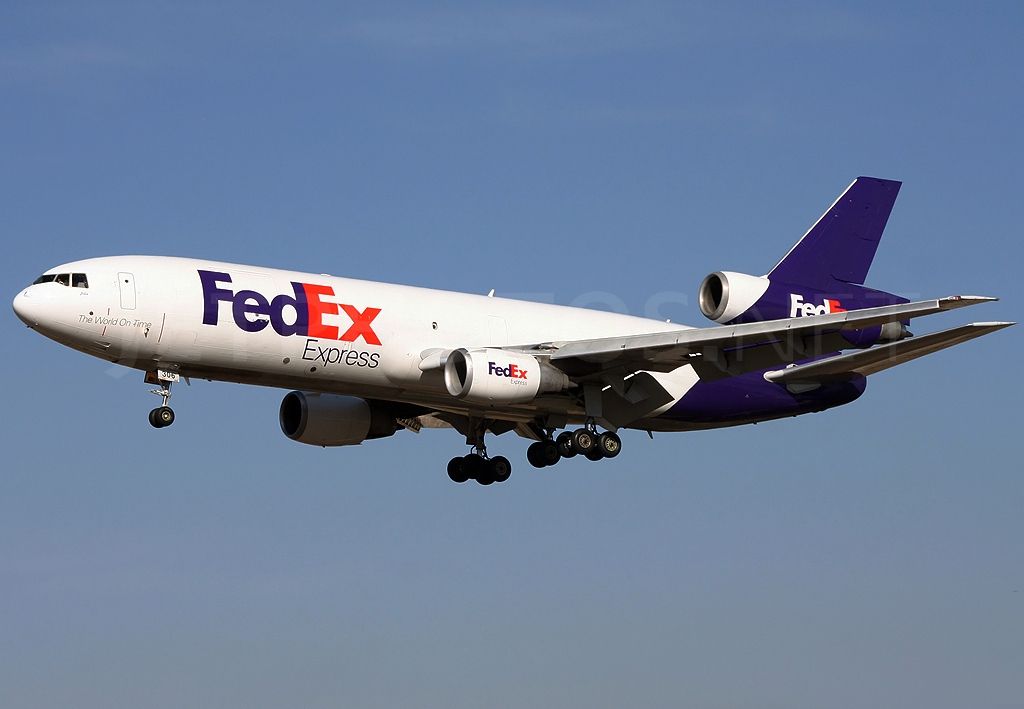 A FedEx Federal Express McDonnell Douglas MD-10 was diverted to Tulsa International Airport in Oklahoma due to an indication of fire in the cargo hold. The plane was on a flight from Sacramento, California, to Memphis, Tennessee, at FL310 when the incident occurred. Let's investigate further.
What happened?
The incident happened on Tuesday. FedEx operated flight FX463 between Sacramento and Memphis aboard a McDonnell Douglas MD-10, registration N306FE.
According to The Aviation Herald, the plane was en route at FL310 about 40 nautical miles northwest of Tulsa, Oklahoma, when the crew decided to divert to Tulsa due to an indication of fire in the cargo hold. . Three people were on board.
On approach to Tulsa Airport, the crew reported an additional fire alarm in the aft cargo area. After that, he requested to land on runway 18L, doing so safely around 18:26 UTC, 18 minutes after leaving FL310.
Tulsa air traffic controllers said they saw no smoke coming from the plane. Nevertheless, the emergency services report a heat signature. This prompted the crew to evacuate the plane, which they did safely.
Tulsa airport authorities closed both runways for approximately 30 minutes while emergency services extinguished the fire. After that, the plane was towed to the loading area. Tulsa has approximately 352 weekly flights from six commercial airlines (American Airlines, Delta Air Lines, Allegiant Air, Breeze Airways, Southwest and United).
Tulsa International Airport says no one was injured after a fire broke out on the FedEx cargo flight.
A FedEx Express MD-10 was diverted to Tulsa due to an onboard fire. Photo: Getty Images.
The plane
The aircraft involved in this incident was a McDonnell Douglas MD-10-30(F) currently operated by FedEx Express. Its registration is M306FE, and it is confirmed to be retired in 2022. FedEx will retire its remaining MD-10s between 2022 and 2023.
Throughout its life, this MD-10 was operated by FedEx Express. The airline first ordered the aircraft on May 1, 1984. It was delivered by McDonnell Douglas in January 1986.
Since the incident, the plane has been grounded in Tulsa. FedEx typically operates this MD-10 between Sacramento and Memphis, although it also flies to other destinations such as Austin, El Paso, Indianapolis, and even Toronto.
FedEx has a fleet of over 400 cargo planes. Photo: FedEx.
The FedEx Express fleet
FedEx Express has a fleet of 412 aircraft, the largest cargo fleet in the world.
The FedEx Express fleet consists of 66 Airbus A300-600F, two Boeing 747-400, 108 Boeing 757-200(SF), 114 Boeing 767-300F and 51 Boeing 777-200F, ten MD-10-30(F) and 61 MD-11Fs.
FedEx Express is the largest operator of all of these freight sub-models.
The MD-10-30(F) is a cargo aircraft with an MTOW of 267,600 kg (589,957 lb). According to data from ch-aviation, there are currently 12 MD-10-30(F) aircraft distributed among three operators worldwide. FedEx Express is the largest operator. It has ten units, including one that recently had an incident in Tulsa. Orbis, an American carrier has one, and Transporte Aéreos Bolivianos has the other.
The number of active MD-10-30(F) aircraft has decreased since 2000, when there were 18 active units. Currently, there are only nine active aircraft.
What do you think of this incident? Let us know in the comments below.
Source: The Aviation Herald, ch-aviationCirium.