The Boeing 737-800 dominates freighters; A321, A330 conversions increase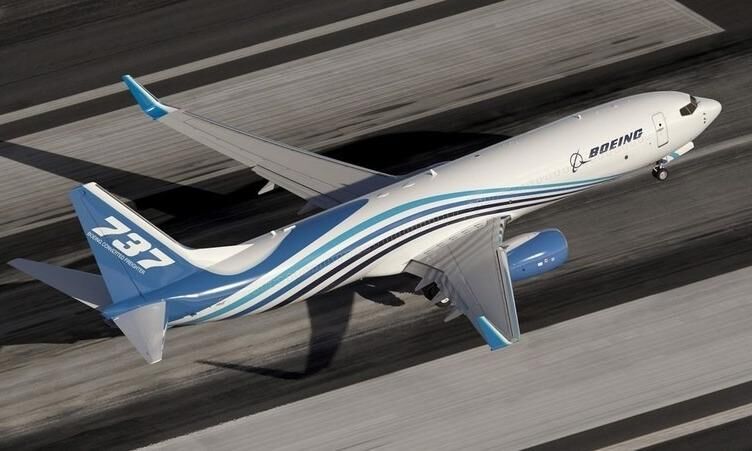 The fleet of Boeing 737-800 freighters nearly doubled in size from 59 to 113 a year ago, demonstrating its continued appeal as the optimal size and value aircraft for conversion, according to the latest update from the aerospace industry consultant IBA.
"Despite its growing legacy status, the Boeing 767-300 freighter fleet also continued to grow, from 127 to 156, thanks to the abundant availability of base aircraft from retired passenger fleets."
Despite a much smaller baseline, data from IBA's InsightIQ platform demonstrates a clear growth in freighter fleets converted by Airbus. "The A321 freighter fleet has doubled from four to eight aircraft over the past year, while the size of the A330 fleet (-200 and -300) has also increased from 10 to 16."
The growth in demand for these aircraft types is illustrated by the increasing number of conversion centers for each with at least nine installations becoming active for the A321, six for the A330 (with IAI yet to be announced) and 15 for the Boeing 737-800, the report adds. .
Over the past twelve months, IBA estimates that market values ​​for most cargo types have remained stable with only a slight decline, particularly for newer aircraft models. "The value of a Boeing 737-800BCF built in 2006 fell 3.7% to $21.23 million, and the value of an A321-200 PTF built in 2001 fell 6.3% to $22. The only major exception is the Boeing 737 Classic types where, for example, a 1999 build 737-400BDSF fell 14% to $7.05 million."
During a recent webinar, IBA also highlighted the impact of the Russian-Ukrainian crisis on the cargo aircraft market. InsightIQ data shows that there are 23 cargo planes on lease in Russia from non-Russian lessors – a fraction of the notable number of passenger planes in the same situation, though still significant in terms of asset value. The most exposed non-Russian lessors on the freighter market are AerCap with 10 freighters placed in Russia, followed by Voyager Aviation and Airwork with five both, although the latter has taken over one of its planes.
"Restrictions on Russian wide-body aircraft operating outside the country, coupled with detours caused by airspace closures and rising fuel prices, have cumulatively affected airfreight rates which in March 2022, were up 27% year-on-year."
UK-based IBA had $1.1 billion worth of aircraft under its asset management programs, over 3,500 aircraft valuations in 2021 and over 330 aircraft inspections. aircraft and engines per year.