Letters to the Editor: Saturday, April 23, 2022 | Opinion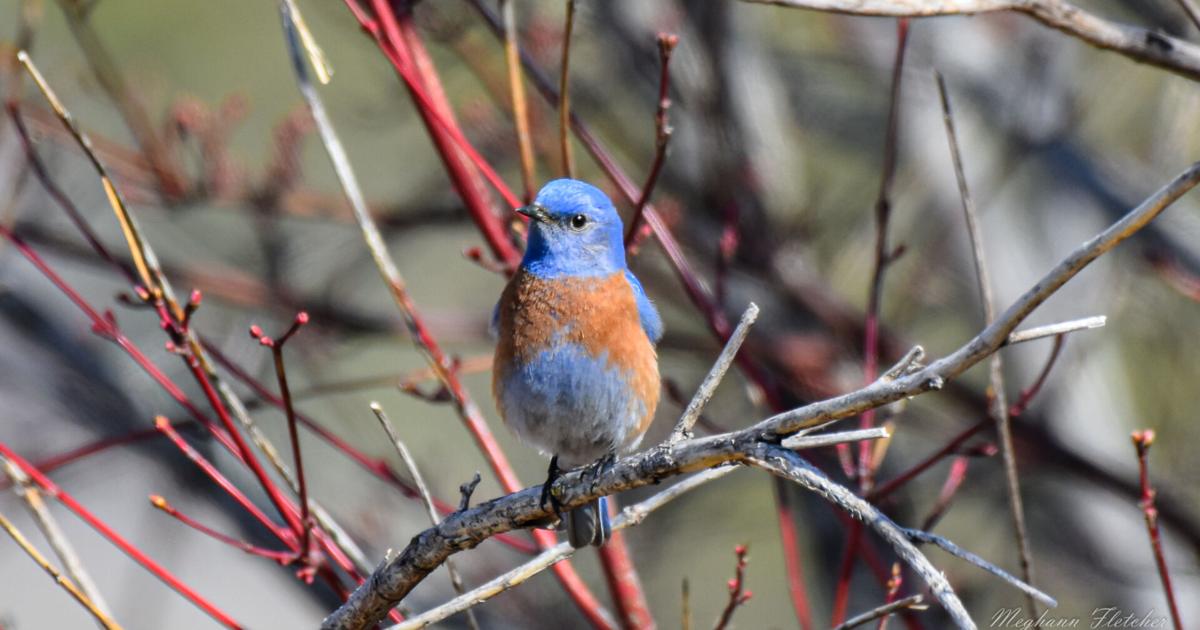 Remembering the Heroes of the Battle of the Atlantic
Dear Editor:
On Sunday, May 1, veterans, sailors and the public will gather at memorial sites across Canada to commemorate the longest campaign of the Second World War, the Battle of the Atlantic (September 1939 to May 1945).
Canada played a central role in escorting supply ships through the dark and perilous waters of the Atlantic en route to Britain or to Allied ships. These convoys were chased by Germany's "wolf pack" submarines which, at their peak, were sinking 300 Allied ships a month.
As the war progressed and the Canadian Navy became more experienced and stronger in numbers, German U-boats became the chase and Allied casualties decreased remarkably.
When Canada joined Britain in declaring war in 1939, its small navy consisted of only six destroyers, four minesweepers and a few civilian ships barely armed for combat. The naval forces consisted of only 3,000 men but grew, entirely through the number of volunteers, to over 90,000 men.
Prior to the Normandy invasion, the Canadian Navy was heavily engaged in sea battles to protect the coasts of inland waters. Generations of Canadians may not realize that American submarines have penetrated the Canadian St. Lawrence River and chased ships as close as 100 km to Quebec City. Such was the threat to our own country.
The Canadian Merchant Navy was also extremely important to the cause of war, escorting convoys and often without the aid of artillery, rescuing sailors adrift in freezing seas and sometimes watching helplessly when rescue was impossible.
"What a miserable, rotten, hopeless life…an Atlantic so rough that it seems impossible that we could go on with this endless pounding and stay in one piece…clinging to a convoy is hard work. full time…the crew almost stunned by the nightmare of it all…and we're still moving forward hour after hour.
—Frank Curry, RCN, journal entry in 1941 as he endured life aboard a corvette.
The tenacious bravery of Canadian sailors was an ominous factor in the struggle for freedom from the Western world. Surviving veterans of that war are now over 90 years old; many have "crossed the bar," as the Navy graciously puts it. We owe a lot to these sailors.
Let's join them at the SS Sicamous (outside the Paddlewheel Harbor District on Lakeshore Drive in Penticton at 11 a.m. on Sunday, May 1 and show them the immense gratitude they deserve.
William Hood
Penticton Navy Veterans Association
How a small art school made a green difference
Dear Editor:
Earth Day is a time to plan climate friendly actions we can take and to reflect on what we are doing or have done. At Studio9 School of the Arts, we are constantly discussing and planning Earth-friendly activities or initiatives. To date, Studio9 has undertaken a substantial list of ongoing programs and projects.
Although we are a small educational entity in terms of enrollment, we strive to exceed our weight when it comes to climate change.
The list includes projects led by students, initiated by staff, or implemented by the administration, as we work as a team to address climate change initiatives.
• Replacement of all fluorescent and incandescent lamps with energy saving LED lighting
• Emphasize energy savings and use items such as motion sensor switches
• Use (recycling) of an old building
• Use recycled materials in renovations whenever possible
• Use ecological cleaning products
• Recycling projects in the classrooms to reuse and reuse
• Make found/recycled art projects from various materials
• A comprehensive school recycling program for plastic, paper, cardboard, metal, glass, electronics, batteries and more with Forever Green in Kelowna
• Recycle computer and appliances
• Use recycled computers and peripherals at BC Technology for Learning Society school instead of buying all new
• Recycle and reuse costumes for shows as well as source costume materials from used clothing dealers
• Reuse of materials in the construction of sets for shows
• Get accessories from donations and thrift stores
• Take into account the recycling properties of the materials of the sets and accessories
• Use a musical instrument donation program using used instruments instead of new ones
• Use recycling containers for fundraising
• Installation of a high efficiency furnace/air conditioner.
• Teach children to plant and grow food
• Teach students to cook with natural and local ingredients
• Have indoor and outdoor gardens
• Plant with bee-friendly plants
• Participate in bee saving programs
• Grass cycle when mowing
• Planting of trees on the property as part of the Kelowna Neighborwoods program
• On-site composting
We will continue to seek ideas and develop plans to keep our school's carbon footprint as low as possible. keep it green
Michel Guzzi
Kelowna
Heat pumps seem to be doing an inadequate job
Dear Editor:
Re: "Environmental group issues warning over Okanagan pipeline" (Herald, April 22).
Read Friday's front page story with interest and question the drive to install heat pumps. Our own experience finds them very contagious when the temperature drops to freezing levels.
Our house was built in 2007 and the contractor convinced us to pay the $5,000 option to install a heat pump with what is defined as emergency heat (natural gas).
Thank goodness we have natural gas backup, as the heat pump just doesn't seem to adequately meet the need for heat.
If activated when it's cold, it will roar for what seems like an inordinate amount of time as it struggles to warm the house to acceptable levels, while using a lot of electricity.
If we were to rebuild, we would have to think long and hard about installing a heat pump. I don't think these are viable solutions for providing heat to your home, especially for our climate.
I would be interested to hear from other heat pump users.
Paul Crossley
Penticton
It's time to end global vaccine inequality
Dear Editor:
While 80% of Canadians have received two doses of the COVID-19 vaccine, only 15% of people in southern countries have received one dose. 2.8 billion people, mostly in low- and middle-income countries, are still unvaccinated against COVID-19. Ending global vaccine inequities must become a priority to end this pandemic.
While COVID-19 has touched many lives in our province and country, it has had a devastating impact on marginalized communities around the world. Eighty million people have fallen into extreme poverty. Until the pandemic is controlled everywhere, new variants will continue to appear, putting us all at risk. A global effort now will help prepare for future pandemics.
Canada could show its commitment to a COVID-free world by joining the more than 100 World Trade Organization governments that fully support the proposed suspension of intellectual property barriers (the TRIPS waiver). This waiver would allow for increased vaccine manufacturing in low- and middle-income countries.
Please add your voice to urge the Canadian government to make this happen.
Judith Gunderson
Kelowna