Vulcan Steel says steel prices and freight rates remain high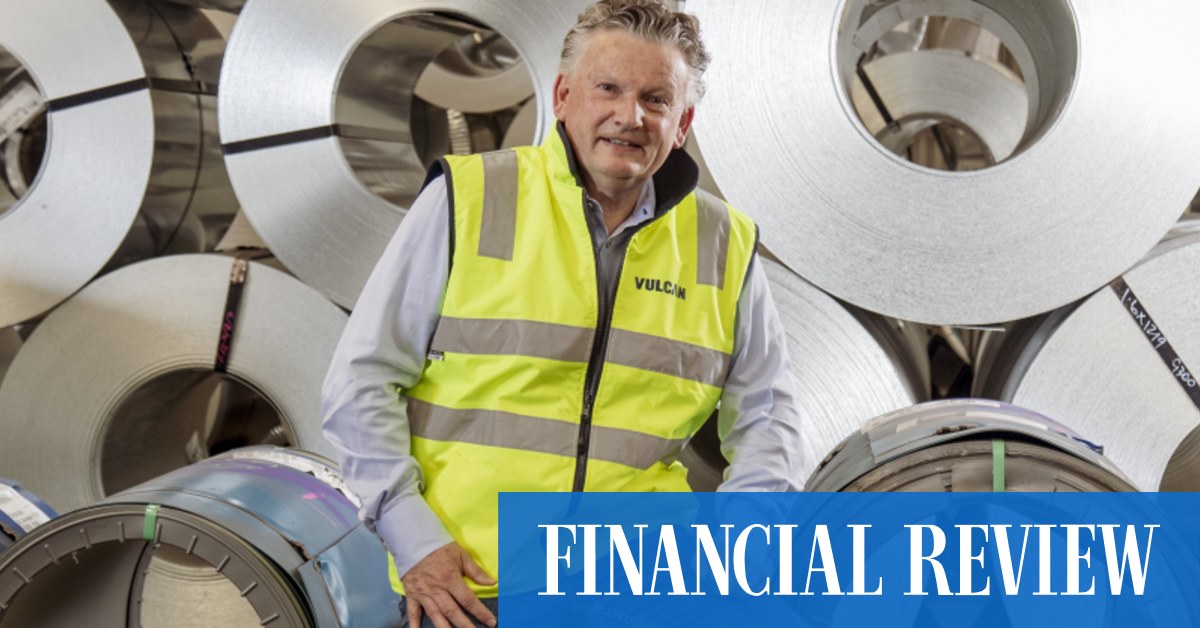 Mr Jones said there was uncertainty over global steel production levels over the 2022 calendar.
The Russian invasion of Ukraine led to additional volatility. British steel billionaire Sanjeev Gupta said The Australian Financial Review on April 7, about 50,000 tonnes of steel production had already been withdrawn from the European steel market due to the situation in Ukraine.
Mr Gupta predicted this would put further upward pressure on steel prices, having already triggered a further rise in prices in recent weeks. The Russian invasion led to soaring energy costs in many industries in Europe, as Russia is a big supplier of gas to European countries, adding to the rapid rise in inflation.
Mr Jones said that although there has been some decline in freight rates in recent weeks, transport costs have remained at high levels. Industry-wide supply chains have been disrupted by the COVID-19 pandemic.
"Global steel prices and freight rates have declined from their recent highs, but remain elevated," he said.
Steel producers in Australia benefited from strong demand and high prices, with the housing construction industry buoyant and a strong portfolio of major infrastructure projects also supporting orders.
Australia's largest steelmaker BlueScope posted its highest first-half profit in 20 years in the six months to December 31, with its US and Australian businesses generating strong returns.
State Street on Tuesday became a significant shareholder of BlueScope and holds a 5.01% stake. BlueScope said on Monday it had bought Coil Coatings for $670 million as it continued a wave of expansion in the United States, where it makes more than half of its profits.
Vulcan Steel purchases and distributes some of its steel products from BlueScope.
Vulcan was established in 1995 in Auckland by founder Peter Wells and now operates from 29 locations, 16 of which are located in Australia. It employs 840 people.
Vulcan announced on Feb. 10 that net profit after tax rose 85% to NZ$53.9 million ($49.5 million). Volumes were up 10%, but revenue rose 35% to NZ$463 million, with product price inflation 23% higher than the previous December half.