America's National Interests Demand To Tolerate Some Bad Actors Around The World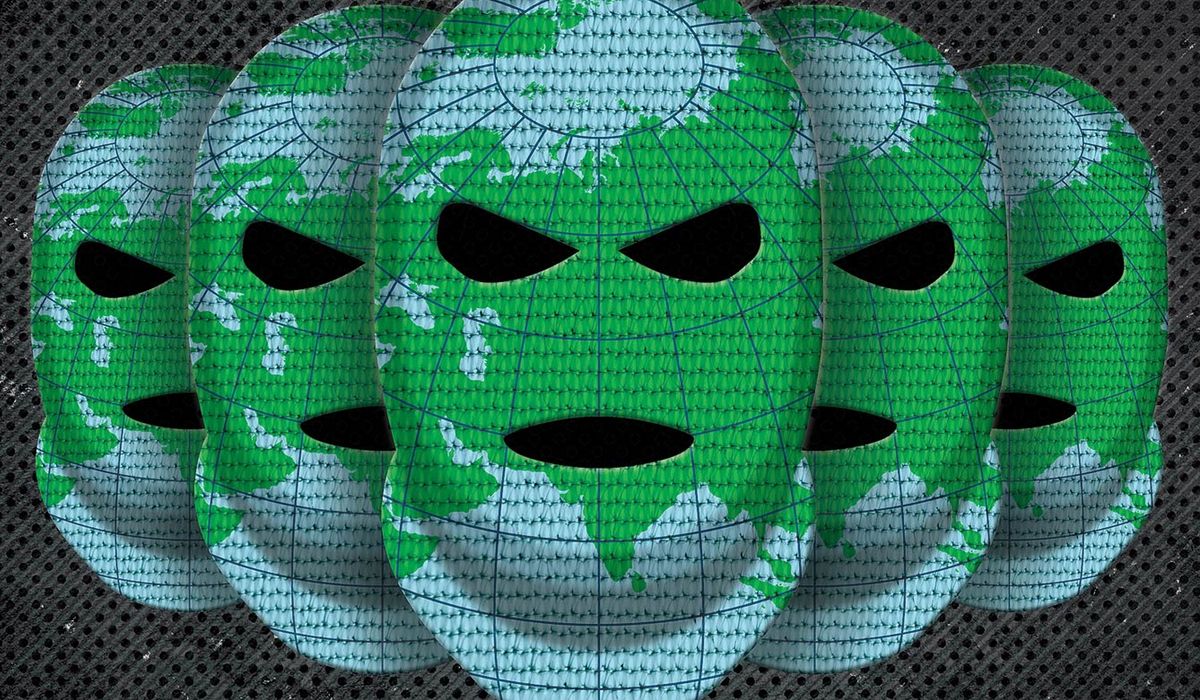 OPINION:
The star of American foreign policy should be the security of our citizens and assets abroad, national prosperity, and the promotion of human rights.
It requires accepting compromises, national policies that minimize vulnerabilities, and recognizing that we cannot antagonize every autocrat on the planet.
The West celebrates a reinvigorated NATO and strengthened resolve among Pacific allies, but the US posture remains timid and defensive.
The conflict in Ukraine is turning into a war of attrition which kyiv is challenged to win.
Western sanctions are porous and Russian President Vladimir Putin will not back down. Renault resumes production in Russia, Pepsi supplies Lay's crisps, cheese and other "essentials". The central bank in Moscow can work with the 20% of Russian banks still free to do business in dollars.
Mr. Putin's national approval rating soared to 83%. If Russian citizens can accept the execution of Ukrainian children, we are morally incapable of allowing them access to daily necessities.
By denying the Ukrainians the fighter jets and other air defense systems needed to defend the skies and the offensive weapons to wage war on the Russians, we are inviting a false peace. Mr. Putin cuts off Donetsk and Luhansk, we recognize Russia's de facto annexation of Crimea, and Moscow plants agents further east to overthrow Ukrainian authority.
If confronting Mr. Putin provokes a Russian engagement with NATO forces, President Biden should make it clear that the US Navy would sink the Russian fleet, seize its commercial ships at sea and blockade its ports.
Otherwise, Mr. Putin will learn from his mistakes, rebuild his army and improve his logistics to eventually target Sweden, Finland or the Balkans.
Diplomacy is always the first option, but when it comes to terrorists like Mr. Putin, a sharp sword lends authenticity to all flowery prose.
The West is not disengaging from China – foreign investment and trade are booming, and its technological advances and modernization are continuing apace – and the US military in the Pacific must be restructured to deter China to take Taiwan.
Taiwan's defense can be bolstered with US anti-ship missiles, advanced sea mining technologies, anti-aircraft systems, and upgrades in the readiness of its army.
Former Undersecretary of Defense Michele Flournoy has written persuasively that US naval and air readiness in the Pacific should create a credible threat to "sink all naval vessels, submarines and vessels Chinese merchants in the South China Sea within 72 hours".
Then Chinese President Xi Jinping might think twice before crossing the strait to earn a place in China's pantheon of heroes.
Unfortunately, the world is not conveniently divided between the spheres of democratic states – NATO and Japan, Australia and a few other allies in the Pacific – and the warring autocracies – Russia, China, South Korea North, Saudi Arabia, Iran and several others.
Too much of the world's oil is locked away in warring states and in an underground space – Iraq, Kuwait, Nigeria, Indonesia and others – between democracy and its adversaries. We must cultivate the non-aligned, choose among the lesser evils among the belligerents, and get out of the oil as fast as possible.
Mr. Biden's greatest sin against fact and reason has been working tirelessly to stifle America's oil and gas industry.
Drilling here and supplying Europe must not slow Mr Biden's goals to electrify the American road and a low-carbon economy. That means we won't have to foolishly remove the Islamic Revolutionary Guards from the US list of terrorist organizations to get an Iranian nuclear and oil deal.
We cannot escape the fact that we could drill deep in the United States, and that the West would still need oil and gas from the Middle East – especially with Russia handicapped by its participation. But we can choose the devil with whom we deal.
The region is irrevocably divided between Sunni Muslims led by Saudi Arabia and Shia Muslims led by Iran. And freed from sanctions, Iran would become a vastly strengthened terrorist state, an economic powerhouse beyond oil and with twice the population, a threat several times greater than Saudi Arabia.
China buys 1.8 million barrels of Saudi oil a day, but we supply the Patriot missiles the kingdom needs to defend against attacks by the Iran-backed Houthis and we have the technology it needs to diversify its economy.
We cannot oppose the Saudi war with the Iranian-backed factions in Yemen and vehemently criticize the domestic policies of Mohammed bin Salam, then ask him to pump more oil, pressure him to treat dissidents and women, and join us in the Abraham Accords to build a more peaceful region and a credible response to Iranian aggression.
Adults recognize that there are a lot of bad actors in the world. Americans must be tougher on the worst of them and tolerate the least threatening to best serve our national interests.
• Peter Morici is an economist, professor of business emeritus at the University of Maryland and national columnist.