Shanghai lockdowns cause another air cargo capacity crisis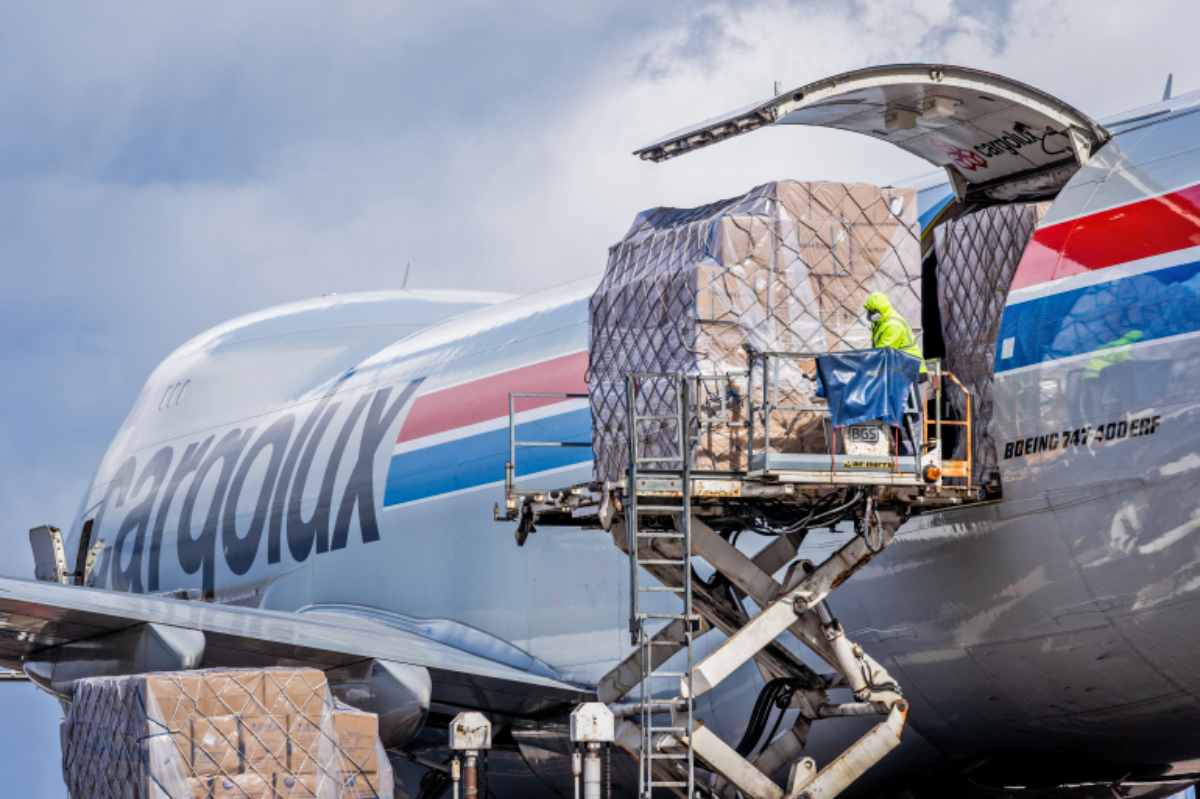 With Shanghai in lockdown, flights to major airports in Shanghai are slowing down. But it's not just passenger flights that are feeling the lack of capacity. Cargo operators are also suspending cargo flights to and from Shanghai airports. One of the major cargo airlines in Shanghai, CargoLux has already suspended all flights to Shanghai Pudong Airport (PVG) until at least April 2 and other airlines are following CargoLux's lead.
A series of airlines have cut cargo flights to Shanghai
Shanghai is undergoing a two-stage nine-day lockdown. About 28.5 million people live in the city and until Friday the eastern half of the city remains closed. From Friday April 1 to Tuesday April 5, the western half of the city will be closed. Public transport is closed and although essential workers are allowed out, getting to work is a problem. Many factories and warehouses are closed and others unrecognized, but the vital cogs of the freight industry are unable to function normally – and this is impacting the amount of freight that makes its way to airports or which is removed.
Global shipping company Crane Worldwide Logistics confirms that Singapore Airlines, Qatar Airways, China Cargo Airlines, Turkish Airlines, Air China, China Eastern Airlines and China Southern Airlines have all canceled all or part of cargo flights to and from Shanghai.
Singapore Airlines canceled the majority of its flights to and from Shanghai between March 30 and April 2. Turkish Airlines canceled three flights – TK6481 on April 1, TK6479 on April 2 and TK6522 on April 4. Qatar Airways has canceled all flights to Shanghai Pudong between March 31 and April 5. Japan Airlines and All Nippon Airways canceled cargo flights to Shanghai on Monday and Tuesday because their Shanghai employees could not get to work.
Japan Airlines and All Nippon Airways canceled their cargo flights to Shanghai on Monday and Tuesday. Photo: Getty Images
Labor shortages and permit issues cause freight bottleneck in Shanghai
Among Chinese airlines, China Cargo Airlines on Tuesday canceled a flight to Amsterdam. Air China, China Eastern and China Southern have all canceled some flights to Los Angeles and Chicago O'Hare.
"Some logistics parks around PVG airport are locked down and many warehouses are affected. Due to limited staff on duty, customs clearance was extremely slow on March 28. Some companies attempted to request clearances for staff and trucks, but the permit only allows them to move inside the logistics park,says a Crane customer advisor.They cannot exit the logistics park and send the cargo to the terminals, even after customs clearance. Thus, some warehouses have decided to suspend operations until April 1 or the end of the Pudong lockdown.
"Cargolux has announced the suspension of its PVG frequencies until April 2. They will provide their next update by Thursday April 1, when they plan to resume operations to/from PVG. Other airlines monitor and will most likely adjust their schedule at the last minute without notice.
Cargolux has suspended flights to Shanghai Pudon until at least April 2. Photo: Cargolux
"Many cargo ships are also expected to be canceled from/to PVG due to the lack of handling manpower caused by the urgent lockdown, added to the reduction of international passenger flights to PVG already since March 21. This will lead to a more serious shortage of capacity for and PVG."
Shanghai lockdowns exacerbate air cargo capacity issues
Shanghai's lockdowns are (so far) shorter than the lockdowns authorities have imposed on other Chinese cities. Some analysts suggest that this is because the Chinese authorities are well aware of Shanghai's importance as an import/export hub. China is the world's largest exporter, and China's economic well-being depends on the free flow of goods in cities like Shanghai.
Globally, even temporarily, the reduction in cargo and passenger airline capacity in Shanghai will put additional pressure on already limited cargo capacity and further disrupt already disrupted supply chains.
The story of Westward Airways' short-lived Heathrow-Gatwick shuttles
Read more
About the Author