Mormugao port registers the least cabotage traffic | Goa News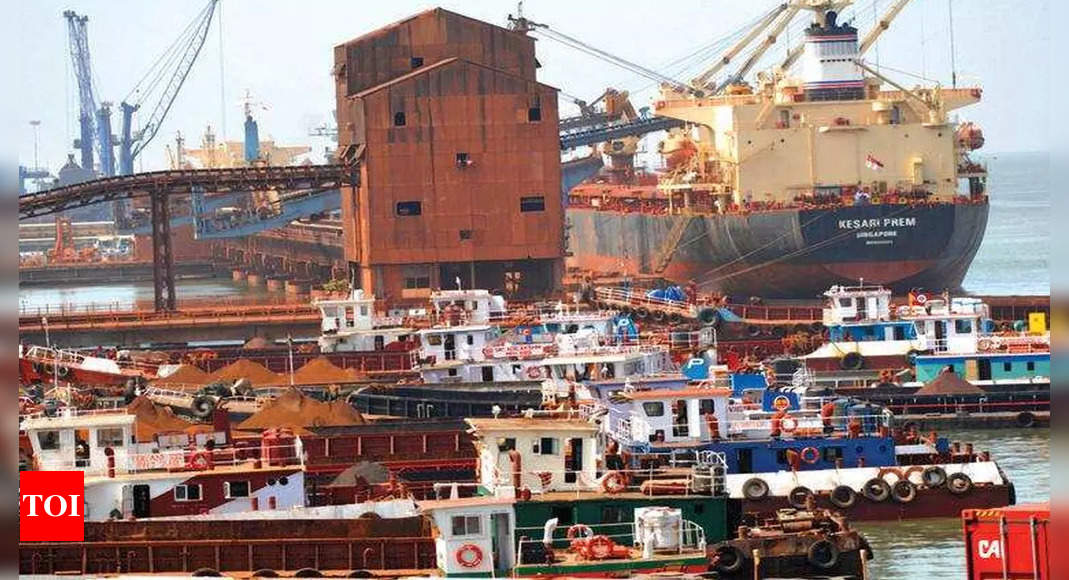 PANAJI: Mormugao Ports Authority (MPA) has seen the least coastal traffic in the country and tonnage shipped has only shown a decline since 2018. However, cargo handled by smaller ports in Goa has seen an increase by 130%, compared to 15,000 tonnes in 2018-19 to 35,000 tonnes in 2020-21.
Of the 12 major ports managed by the Union Department of Shipping, MPA represents less than one percent of the coastal traffic handled by the ports in 2020-21. In 2018-19, the MPA accounted for 1.6% of coastal traffic handled in all major ports.
The ports of Paradeep and Mumbai handle a large share of coastal freight, according to data released by the Union Ports, Shipping and Waterways Ministry.
"In order to encourage a modal shift, coastal
ships
benefit from a 40% discount on port taxes compared to ships abroad. Other measures such as reduction of GST on bunker fuel from 18% to 5%, relaxation of cabotage for cargo vessels, integration of inland and coastal freight, support of subsidies for
shipping companies
India, green lane clearance for coastal cargoes and priority berthing for coastal vessels at major ports are part of efforts to promote cabotage," the Union Ministry said in a statement filed in Lok Sabha.
MPA's performance in international
cargo operations
is slightly better and the port is known to handle around 30,000 to 35,000 container traffics per year, apart from handling coal and liquid bulk.
Stakeholders in Goa blamed transhipment and customs clearance delays and lack of infrastructure on the slow growth of coastal freight.
MPT Chairman Rajiv Jalota said lack of space has limited MPA's modernization plans. He said this prevented the port from setting up a large container terminal and private terminals for mixed cargo. He also said Goa could evolve as a coastal freight hub and provide last mile connectivity to Maharashtra and Karnataka.
Importers and
cargo handling
agencies have asked MPT to work towards faster vessel turnaround. Without a dedicated and efficient harbor crane, container feeder services and
freight services
are hampered, with even a one-day delay resulting in huge losses for stakeholders.
Deputy Captain of Goa Ports, Premlal Sirsaikar pointed out that the rivers of Goa have certain navigational bottlenecks that need to be cleared. Despite the challenges, the Harbor Master's Department has seen an increase in coastal freight, largely due to the movement of iron ore and sand. But even here, Goa accounts for the least amount of coastal freight handled by non-major ports.