Richmond seizures among CBSA law enforcement highlights for 2021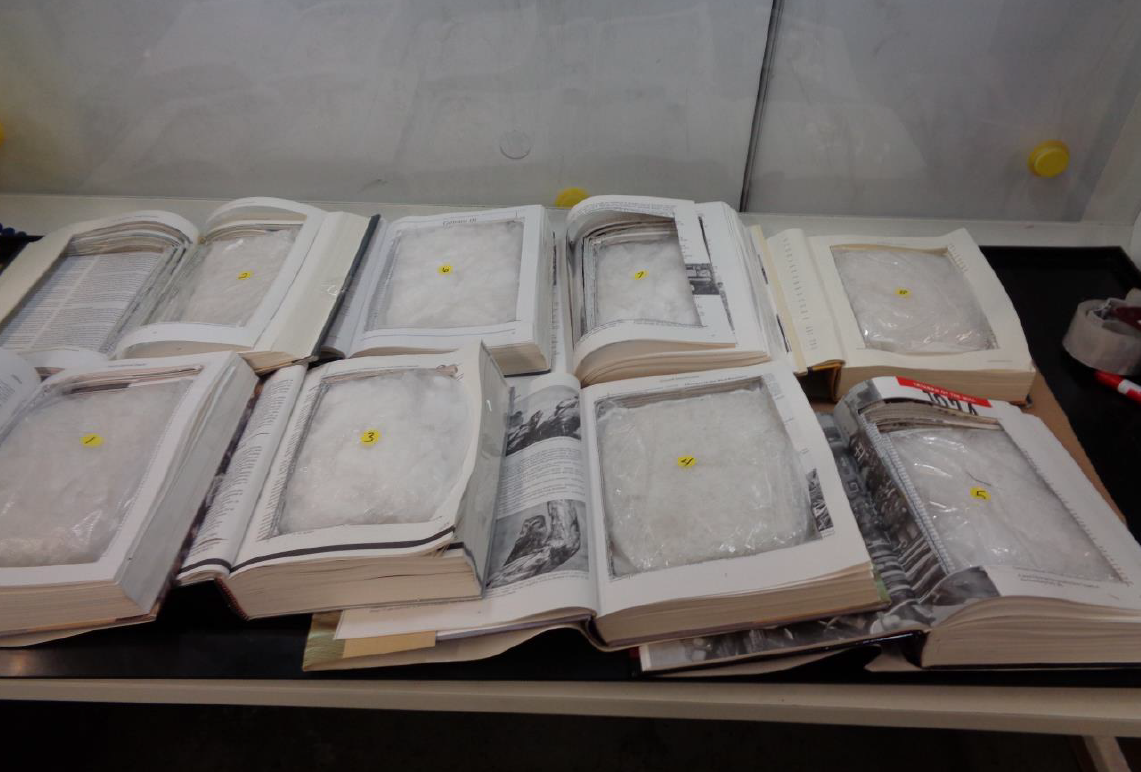 [ad_1]
A shipment of methamphetamine declared as "used books" and hundreds of brass knuckles seized in Richmond last year are among the "operational and enforcement highlights" of the Canada Border Services Agency in 2021.
The agency recently released its annual year-end list for its Pacific region, which is home to 43 land, air and sea ports of entry.
The tally includes a July 12 incident at air cargo operations at Vancouver International Airport, when CBSA officers intercepted 232 shipments containing 300 brass knuckles with an automatic retractable knife.
In another incident in July, border services officers seized 500 cigarettes declared as "camping tents".
An incident on August 5 at the Vancouver International Mail Center on Ferguson Road in Richmond was also highlighted on the list.
According to the CBSA, border services officers examined an export package declared as "used books" and found that each book contained a "clear plastic bag with large white crystals".
The eight books contained a total of 11.4 kg of suspected methamphetamine with an estimated value of $ 1.4 million.
Additionally, from January 1 to October 31, border services officers at the Vancouver International Mail Center made 216 separate seizures of firearm suppressors for a total of 318 firearm suppressors (some seizures contained multiple devices) .
Several of these seizures have resulted in multi-jurisdictional search warrants and arrests by the Pacific Region Criminal Investigation Section, according to the CBSA.
Another culmination of law enforcement in Richmond took place at Vancouver International Airport on September 5, when CBSA officers seized more than $ 40,500 from a traveler returning from the United States. United. The money was seized as suspected proceeds of crime.
The CBSA also highlighted the opening of a Designated Security Sampling Area (DSSA) in June for air cargo operations at YVR.
Having a DSSA on-site allows the CBSA to test and analyze suspected highly toxic substances and identify drugs and precursor chemicals in real time.
The DSSA was part of the federal government's 2018 budget for the opioid crisis, which included $ 31.6 million over five years to help the CBSA identify and ban fentanyl and other substances at points of entry.
Meanwhile, on December 5, CBSA employees from the Vancouver International Airport District participated in the Cops for Cancer Tour de Coast event. Employees cycled over 800 kilometers and raised $ 314,000 for the Canadian Cancer Society.
[ad_2]