Container shortage: Freight rates skyrocket, exports hit | Nagpur News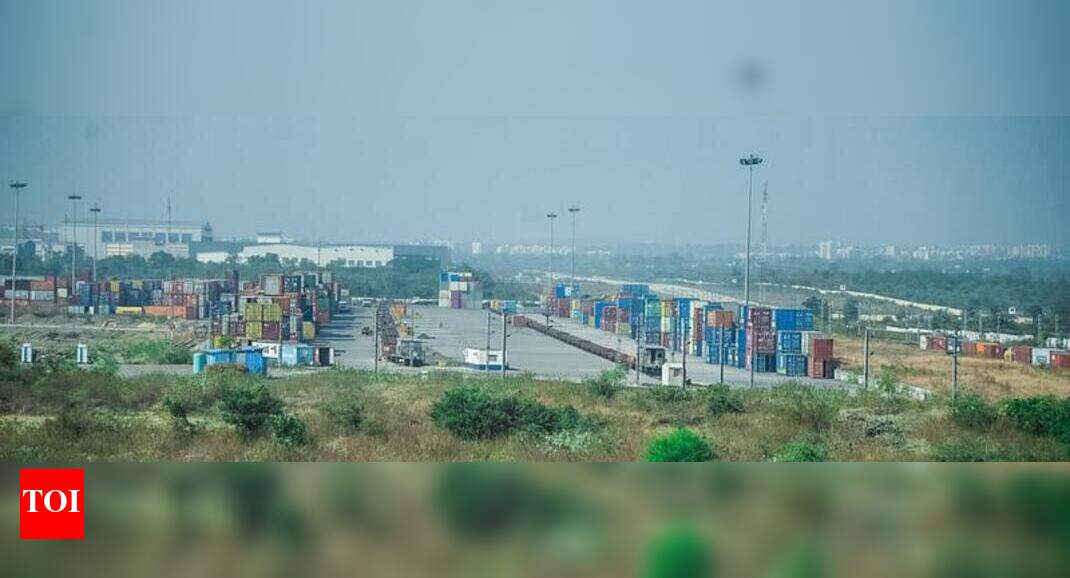 Export and import of goods from Vidarbha reduced by 30%
Nagpur: Vidarbha's merchandise exports and imports have declined by more than 30% in the past two months due to the global container shortage, which has affected EXIM trade across the country.
The monthly throughput of Nagpur's three inland container depots (ICDs) has fallen to 6,500 to 7,000 containers in the past two months, from a steady average of 8,000 to 7,500 containers, according to industry sources.
The Indian Railways subsidiary – Container Corporation of India (Concor) – owns a significant share of the business here. ICDs transport the containers in railcars to the ports. A Concor official also admitted that activity, especially in exports, had fallen by 30%, affecting around 4,500 containers. Concor has an DAI in Mihan, while the other two private DAIs are in Borkhedi, more than 35 km from the city, and in Wardha.
The container shortage has caused shipping rates to rise sharply, which has affected smaller players in turn hitting the business as a whole.
"Rice is the main exported product from Vidarbha. The goods are transported to the ports of Mumbai or Vizag in container cars. Vidarbha's rice exports go mainly to Russia and West Africa, "said Shivkumar Rao, director of R&Y Logistics in the city.
In more than six months, freight rates to Russia have gone from $ 1,200 to $ 5,500 per container. There has been a similar increase for West Africa as well. Shipping costs to the United States saw the largest jump to nearly $ 13,000 from over $ 2,000 six to eight months ago, Rao said.
The industry blames it on the container shortage and the resulting massive increase in freight rates has thrown out smaller exporters. Due to the shortage of containers, shipping companies largely take cargo in bulk form. This is not affordable for many small exports because at least 5,000 tons of bulk need to be shipped, Rao said.
In the meantime, the government is trying to facilitate the availability of containers.
The Central Council for Indirect Taxes and Customs (CBIC) has issued instructions to expedite the sale of unclaimed, unpaid or seized goods in containers in bonded areas (areas under customs control where goods cannot enter or exit without authorization). A recent communication from CBIC indicates that it has received a list of over 13,000 long-standing containers from the Container Shipping Lines Association. Field formations were asked to speed up the evacuation of goods so that these containers could be released. Previously, 14,000 containers were released during the clearance of goods inside.
However, sources in the shipping industry say it can only make a small contribution as the problem is much bigger.
FacebookTwitterLinkedinE-mail