A History of American Submarines from the Revolution to the Present | New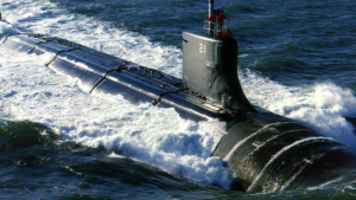 Submarines rank among the most intriguing military craft. Most people have been on planes and ships, but very few of us have traveled inside a submarine sliding in the depths of the ocean.
The idea of ​​traveling underwater has long captured the imagination. In the 16th century, Leonardo da Vinci and British mathematician William Bourne separately sketched plans for submersible ships, and Dutch inventor Cornelius Drebbel modified a barque to move underwater in the 17th century.
Since becoming a staple of military defense, submarine fleets, dubbed the "silent service", have played an extraordinary role in wartime. During World War II in particular, submarines helped suppress Japanese forces, disrupt supplies to the Japanese military economy, and rescue hundreds of American airmen stranded in the Pacific Ocean.
During the Cold War, the United States and the Soviet Union watched each other, most often under the dark surfaces of the ocean. Since then, the design of submarines in the United States has evolved to feature more strategic coastal capabilities than deep water, as global geopolitics have changed. Today, more than half of the country's nuclear arsenal is carried by the US Navy's fleet of submarines.
Stacker has compiled a historical look at U.S. submarines from the American Revolution to the contemporary U.S. Navy fleet, drawing on historical U.S. and military accounts, government documents, and news articles.
Go ahead and read on!
You may also like: What 25 historic battlefields look like today